Location
The first three weeks of the Fellowship takes place at Schloss Wissen in Germany. It is located southeast of Weeze, in the district of Kleve, on the left bank of the Niers. The castle, the seat of the family of Loë, was built in the 14th century and is considered a preeminent aristocratic estate of the Lower Rhine. Read more about it here.
[huge_it_slider id="3″]
Rome
While in Rome, students will visit: Vatican Museums, Colosseum and Roman Forums, Catacombs, St. Peter's Basilica, Angelus with the Pope, St. Paul outside the Walls, St. Mary Major, Scala Santa, Santa Croce in Gerusaleme, St. John Lateran, Vatican Gardens, and the Trevi Fountain.*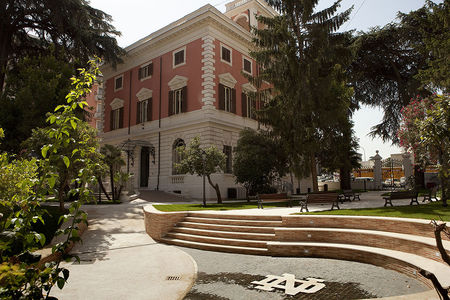 Accommodations in Rome will be the University of Notre Dame's Global Gateway Villa, a beautiful and newly renovated facility near the Colosseum. Read more about it here.
*Schedules and sites subject to change.