CALLING ALL CWF ALUMNI FOR OUR FIRST ALUMNI REUNION
New Orleans, Louisiana | September 24 – 26, 2021
Explore the city of New Orleans in a whirlwind weekend, celebrating our CWF family. We hope to see you there!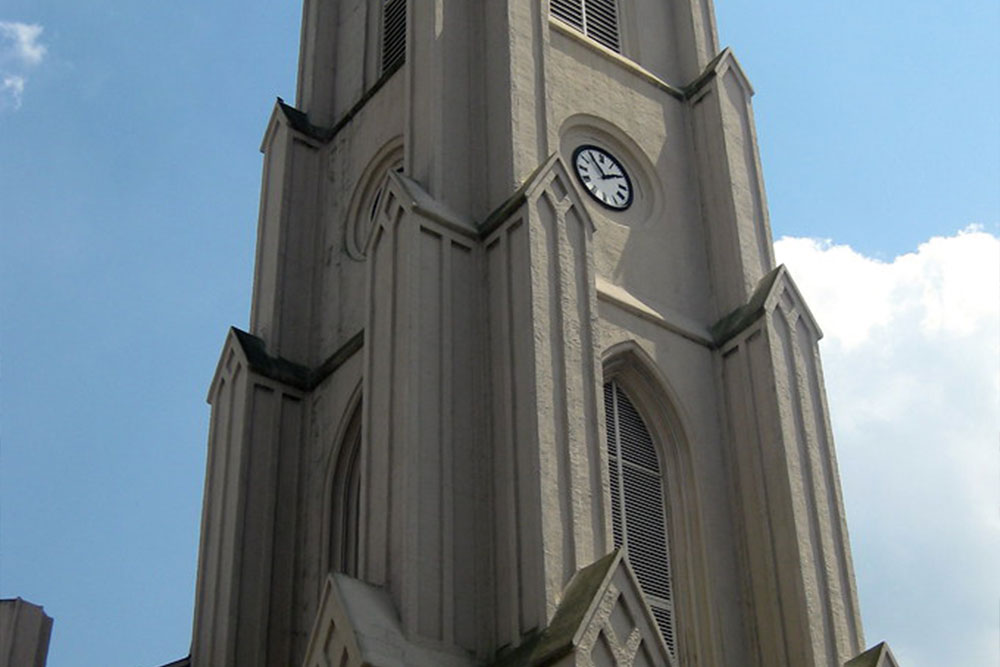 Saturday Vigil Mass | 4 PM | Saturday, September 25th
Join us for a 4pm private Vigil Mass at St. Patrick's Catholic Church in New Orleans. After Mass, walk around the city and then make your way down to the New Orleans Steamboat Company.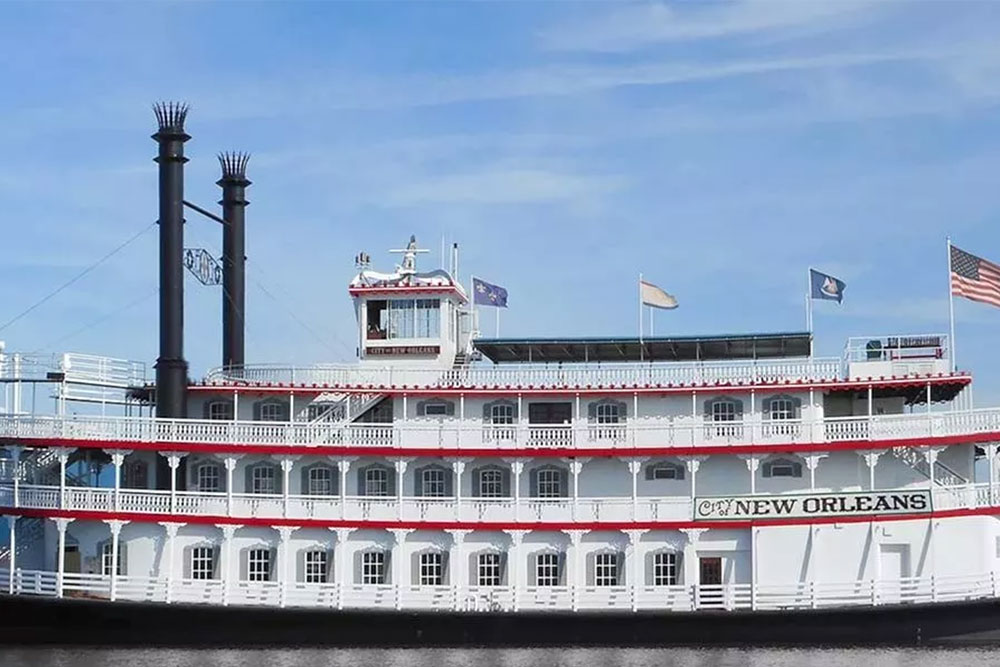 CWF Alumni Gala | 6-9 PM | Saturday, September 25th
All aboard the fellowship! 7-9pm dinner cruise (boarding starts at 6). Climb aboard the Riverboat City of New Orleans and join fellow CWF alumni and friends for a night of fellowship and fun.
The fellowship has made reservations for the Riverboat City of New Orleans and secured discounted tickets for $45 / person thanks to a generous donation by the riverboat. This price includes a private third-floor deck, a multi-course dinner, and a two-hour riverboat cruise. A cash bar will also be available. Dress to the nines and enjoy a night on the Mississippi river with CWF alumni and friends. Dress code is suit and tie / Sunday best—think dinner with the Baron and Baroness at Schloss Wissen!
RSVP BY SEPTEMBER 1st, 2021
Register today and save your spot aboard the riverboat! Alumni are welcome to bring a guest. Once you sign up, you'll be added to a WhatsApp group so you can coordinate housing, transportation, and connect with other alumni.
Already RSVP'd? Complete your ticket purchase here!
Here are a few hotels conveniently located around the Quarter and within walking distance to many of the city's wonderful attractions. Google Hotels is a great resource to compare prices and we invite you to bunk with your CWF friends to help reduce the cost of your stay. If you aren't feeling a hotel, feel free to check out this list of suggested Airbnbs!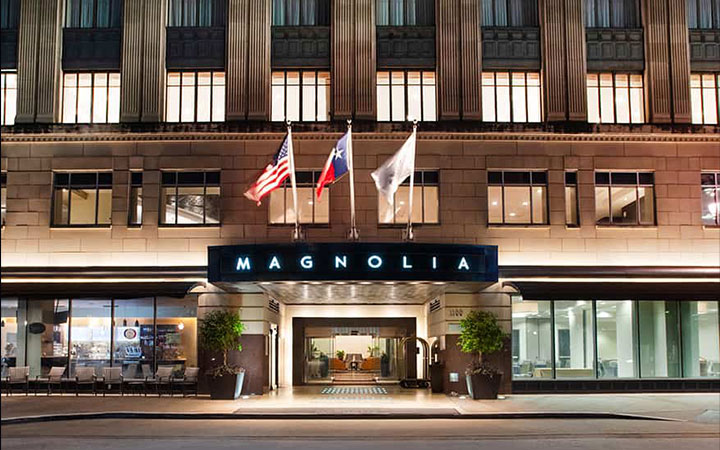 Magnolia Hotel New Orleans
"Magnolia New Orleans welcomes you home with pure hospitality at the heart of the Central Business District… Completely reimagined in 2019 to celebrate our location, each of our luxuriously comfortable rooms and suites are ideally suited for business and leisure travelers alike."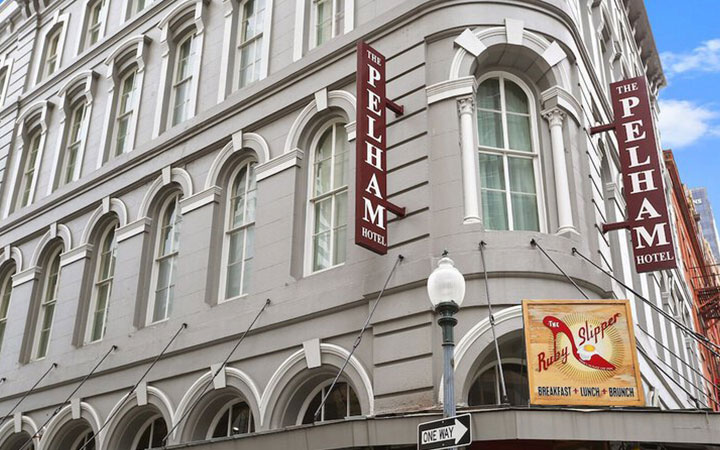 The Pelham Hotel
"A historic hotel in the heart of downtown New Orleans. Situated on the site of New Orleans founding father Jean Baptiste LeMoyne de Bienville's residence,
The Pelham Hotel
is named in homage to the building's past and the creativity, character, charm the city is known for."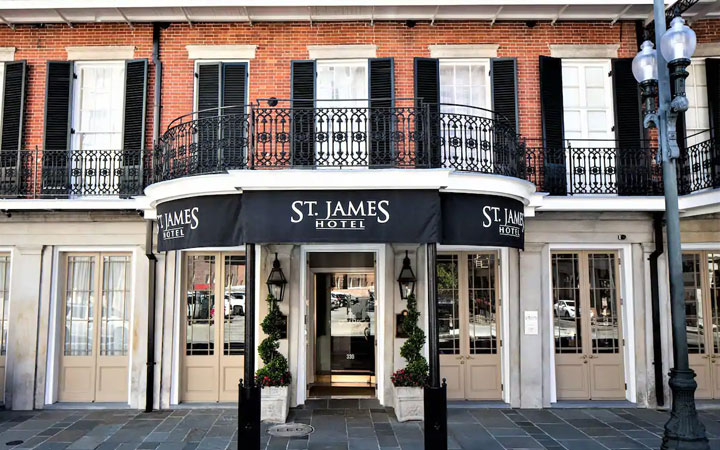 St. James Hotel (NOLA Downtown)
The St. James Hotel is the ideal business and social hub in downtown New Orleans, within walking distance of the French Quarter. "Our boutique-style, intimate ambiance and charming balconies and courtyard ensure a pleasant and quiet experience when relaxing at the hotel."
Airport Shuttle
From airport to hotels/specific locations in New Orleans
Price per person, one way ($44/pp for round-trip)

Price includes three bags per person

Passengers can purchase tickets at the Airport Shuttle ticket booth located on Level 1 Baggage Claim between Doors 3 & 4

See the airport website or the shuttle website for more information.
NOLA Streetcar
Transportation around the city
Price per day pass ($1.25 per ride)

Exact amount needed; fare boxes do not give change

"Download the app to buy all fares and passes on your smartphone and ride instantly!" Download GoMobile.
Visit the Regional Transit Authority website for more information.
Riverboat City of New Orleans
400 Toulouse St, New Orleans, LA 70130
St. Louis Cathedral
615 Pere Antoine Alley, New Orleans, LA 70116
Beignet Fest - New Orleans City Park
4 Friedrichs Ave, New Orleans LA 70124
National Shrine of Blessed Francis Xavier Seelos
919 Josephine St, New Orleans, LA 70130
The National Shrine of Our Lady of Prompt Succor
2701 State St, New Orleans, LA 70118
St. Patrick Catholic Church
724 Camp St, New Orleans, LA 70130
Monkey Board
1111 Gravier St, New Orleans, LA 70112
The Pelham Hotel
444 Common St, New Orleans, LA 70130
St. James Hotel
330 Magazine St, New Orleans, LA 70130
Magnolia Hotel New Orleans
535 Gravier St, New Orleans, LA 70130
Stanley Restaurant
547 St Ann St, New Orleans, LA 70116
Countdown to the CWF Alumni Reunion