Catholic Worldview Fellowship Staff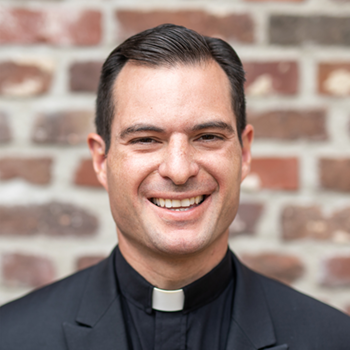 Fr. Ryan Richardson
Executive Director
Father Ryan serves as chaplain at Benedictine College in Atchison, Kansas. He graduated summa cum laude in 2003 from Loyola University in New Orleans where he obtained a B.B.A. in Economics. After graduation, he served 2 years as a missionary with Regnum Christi and in 2005 joined the Legionaries of Christ. During his years of priestly formation, he served as an Assistant to the Instructor of Novices in Cheshire, CT, and co-founder of Upper Room Rome, an apostolate that networks English speaking Catholic college students in the Eternal City. In 2016, he was ordained to the priesthood and graduated summa cum laude with degrees in Philosophy and Theology from the Pontifical Athenaeum Regina Apostolorum. He has since served as chaplain of Young Catholic Professionals in Dallas, Texas and a spiritual director for FOCUS New Staff Training.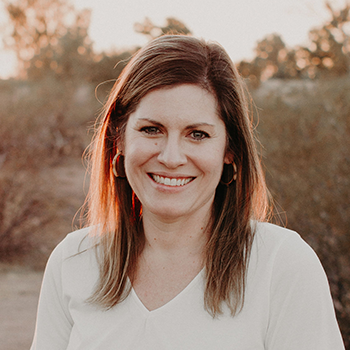 Christina McShane
Program Director
Christina McShane received her master's and doctoral degrees in Clinical Psychology from the Institute for Psychological Sciences in Arlington, VA and her bachelor's degrees in Communication Arts and Theology from the Franciscan University of Steubenville. Her training has included special emphasis on the integration of psychology and theology. She currently provides therapy and assessment to families and adults at a private group practice in Tempe, Arizona and to seminarians and candidates for religious life. In addition to her clinical work, she offers assessment, coaching, consultation, and workshops for leaders and organizations to help in achieving healthier cultures and stronger teams. In the past, she has worked with a variety of clients providing project management, event coordination, and customer service.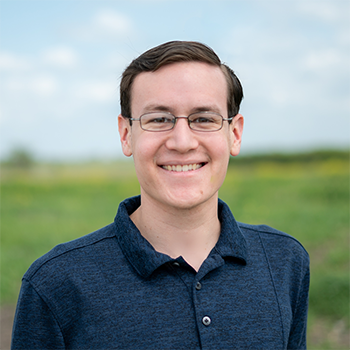 Nathan Sullivan
Director of Operations
Nathan is a 2019 fellowship alumnus and serves as CWF's Director of Operations. A 2017 Terry Scholar, he pursued a double bachelor's degree in International Business and Marketing at the University of North Texas and the Burgundy School of Business in Dijon, France. Prior to this, he served as the Director of Finance and Operations for Mindtap Marketing in Frisco, TX. Passionate about entrepreneurship and technology, he enjoys working with start-ups and non-profit organizations. In addition to his role with the Fellowship, Nathan oversees the operations of Catholic Music Initiative, a non-profit organization he helped found in 2019. When he isn't working, Nathan enjoys music, learning about new technology, and playing ultimate frisbee.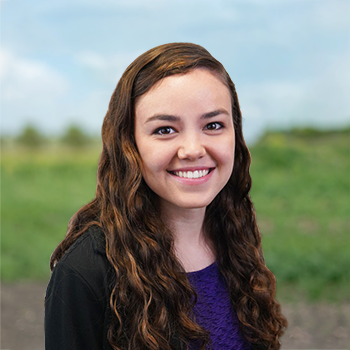 Danielle Trompeter
Director of Communications
Danielle Trompeter graduated summa cum laude from the University of Texas at Dallas where she studied Arts, Technology and Emerging Communication. A 2019 fellowship alumnus, she currently serves as Director of Communications for the Catholic Worldview Fellowship. She also works as a Marketing Specialist for a home fitness company and enjoys providing marketing and business consulting to clients with her brother, Nathan. Danielle is a Texas native and resides in Carrollton with her husband, Tommy. A passionate Catholic, she loves playing ultimate frisbee and facilitating philosophical and theological discussions to help Catholic teens grow deeper in their faith.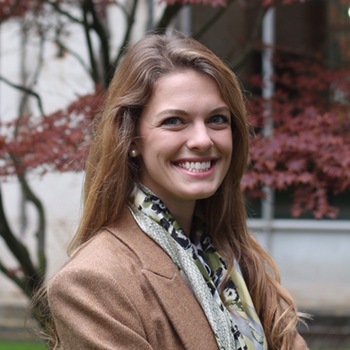 Caroline Beecher
Logistics Coordinator

Caroline Beecher is from Chicago, IL and earned a Bachelor of Science in Nursing degree from Saint Mary's College of Notre Dame in 2018. After graduation, she worked as a neonatal intensive care nurse at Lurie Children's Hospital before pursuing a master's degree in Political and Corporate Communication at the University of Navarra in Pamplona, Spain. Caroline is an alumna of the Catholic Worldview Fellowship ('17) and has been blessed to continue contributing to the Fellowship's mission ever since in the areas of Student Life and Logistics.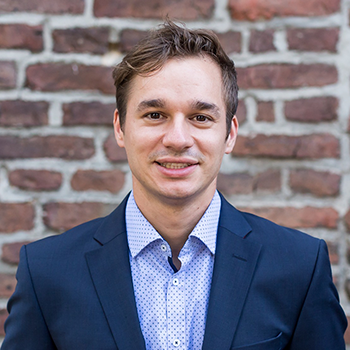 Julian Dewald
Logistics Team

Julian Dewald grew up in southern Germany for the first twelve years of his life. Afterward, he moved to France to see if he had a vocation to religious life. After finishing his high school in France, he did a year of service in Wisconsin where he worked as the dean of a boarding school. Since then, he has moved back and forth between Germany and other countries to do his studies in international business. After his undergraduate, he worked as a project manager for FrieslandCampina for about a year in the Netherlands. Currently, he is studying Business Management at Benedictine College in Atchison, Kansas.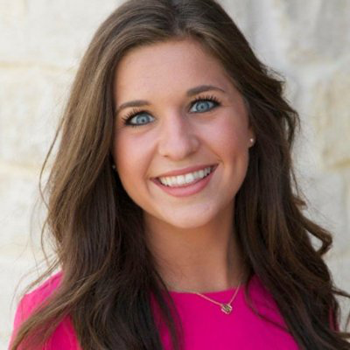 Addie Lovejoy
Student Life Coordinator

Addie Lovejoy was born and raised in Texas where she received her bachelor's degree in Health and Human Development from Texas A&M University. She is working towards her masters degree in Mental Health Counseling. She is a management and change consultant for Firm Foundations, Inc. (FFI) where for the past five years she has assisted companies in strategic planning, leadership strengthening, and team building. Addie is a convert to the Catholic faith and has been a part of the Catholic Worldview Fellowship staff since its inaugural summer. She currently resides in Florida, where her husband serves in the U.S. Military.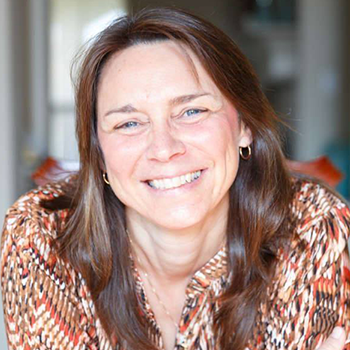 Tammy Grady
Spiritual Director

Tammy Grady is the Associate Director for Vocations for the Diocese of Dallas and works as a Spiritual Director for university students at SMU Catholic in Dallas and Benedictine College, in Kansas. She has been a consecrated woman of the Regnum Christi Movement for twenty-five years and is very grateful for her vocation. Before Consecrated Life, she obtained a Bachelor of Science Degree in Nutrition in Nova Scotia Canada. After college, she volunteered two missionary years to NET Ministries & SPO Ministries which led her to discover her vocation. During her formation period in Consecrated Life, she obtained a Licentiate Degree in Religious Sciences magna cum laude from the Pontifical Athenaeum Regina Apostolorum in Rome. Recently, she has received her Certification in TOB from the Theology of the Body Institute in Pennsylvania. Tammy has worked with young people the world over through missionary trips, pilgrimages, 5 World Youth Days, spiritual direction, and retreats in Australia, New Zealand, Spain, Rome, the Holy Land, Mexico, Chile, Greece, Poland and the USA.  She has a heart for the new evangelization and the complementarity of men and women, especially among young adults trying to find their way, their place, and their mission in the world.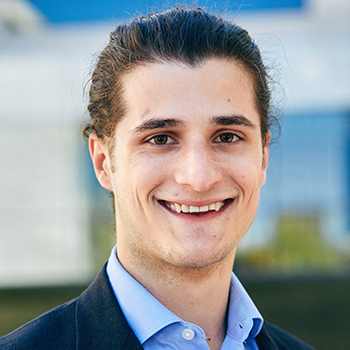 Jono Taccolini
Curriculum Coordinator

Jono Taccolini grew up in a large Catholic family in Ypsilanti, Michigan. He studied music and French at Grand Valley State University where he graduated magna cum laude in 2016 and is currently a graduate music student at the University of Michigan. In addition to his studies, Jono has worked in fine dining as well as taught and performed both as a soloist and choral scholar throughout the state. Currently he is a member of the Schola Cantorum Detroitensis, a small professional vocal ensemble in the Archdiocese of Detroit. Jono is passionate about liturgy and music as well as facets of culture ranging from languages to the art of hospitality. He is an alumnus of the Fellowship class of 2017 and since then has been working with the curriculum team and assisting with liturgical music.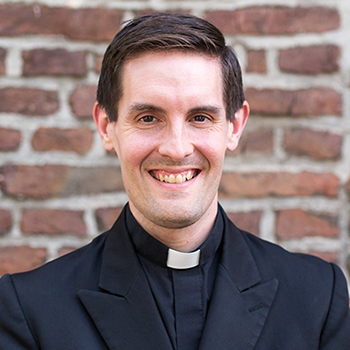 Fr. Michael Baggot
Curriculum Professor

Fr. Michael Baggot, LC, PhD is currently Assistant Professor of Bioethics at the Pontifical Athenaeum Regina Apostolorum and Adjunct Professor of Theology at the Christendom College Rome program. He is also an Associate Researcher at the UNESCO Chair in Bioethics and Human Rights in Rome, Italy. He has also worked as an Art and Faith tour guide in the Vatican Museums. His writings have appeared in First Things, The National Catholic Bioethics Quarterly, and Medicine, Health Care and Philosophy. In addition, he is contributor to and editor of the book Enhancement Fit for Humanity: Perspectives on Emerging Technologies (Routledge, November 2021).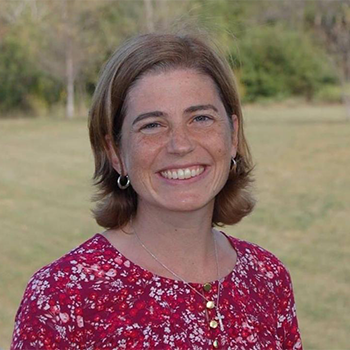 Mary Schwarz
Curriculum Professor
Mary Schwarz was born and raised in Rhode Island, but because her father was born in Germany, she has always loved Europe and its culture. After completing a BA in English and Philosophy at Grove City College (PA) and an MA in Philosophy at Franciscan University, Mary followed a vocation to consecrated life in Regnum Christi and made her first vows in November 2000. As a consecrated woman, Mary has served as a spiritual guide for many college students and young adults, and has greatly enjoyed offering retreats and other spiritual accompaniment for people discerning how to grow closer to the Lord. She recently completed her doctorate in Philosophy from the University of Dallas, writing her dissertation on "Gabriel Marcel's Metaphysics of Hospitality." She is currently serving in young adult and evangelization ministries within the archdiocese of Chicago.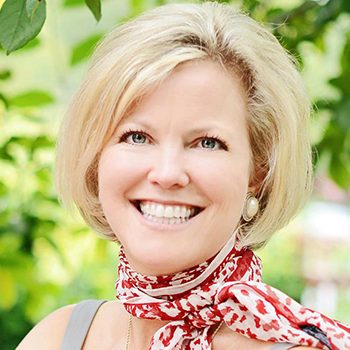 Katie Lundstrom
Leadership Coach

Katie Lundstrom, MBA, PCC, is the founder and President of Firm Foundations Inc (FFI), an executive leadership coaching and strategy and change consulting firm based in the Washington, D.C. area. She has almost 30 years of experience serving hundreds of clients across all types of industries in the areas of strategic planning, organizational change, individual and business transformation, performance management, strategic and tactical alignment, and changing corporate culture. She is most passionate about partnering with leaders who really want to see change for themselves, their teams, and their organizations. She uses coaching, strategic planning, appreciative inquiry and facilitation as core techniques to make change happen. Currently, Katie is working with teams from two to 18 to strengthen their performance as well as individually coaching, on average, 15 leaders.